28 Feb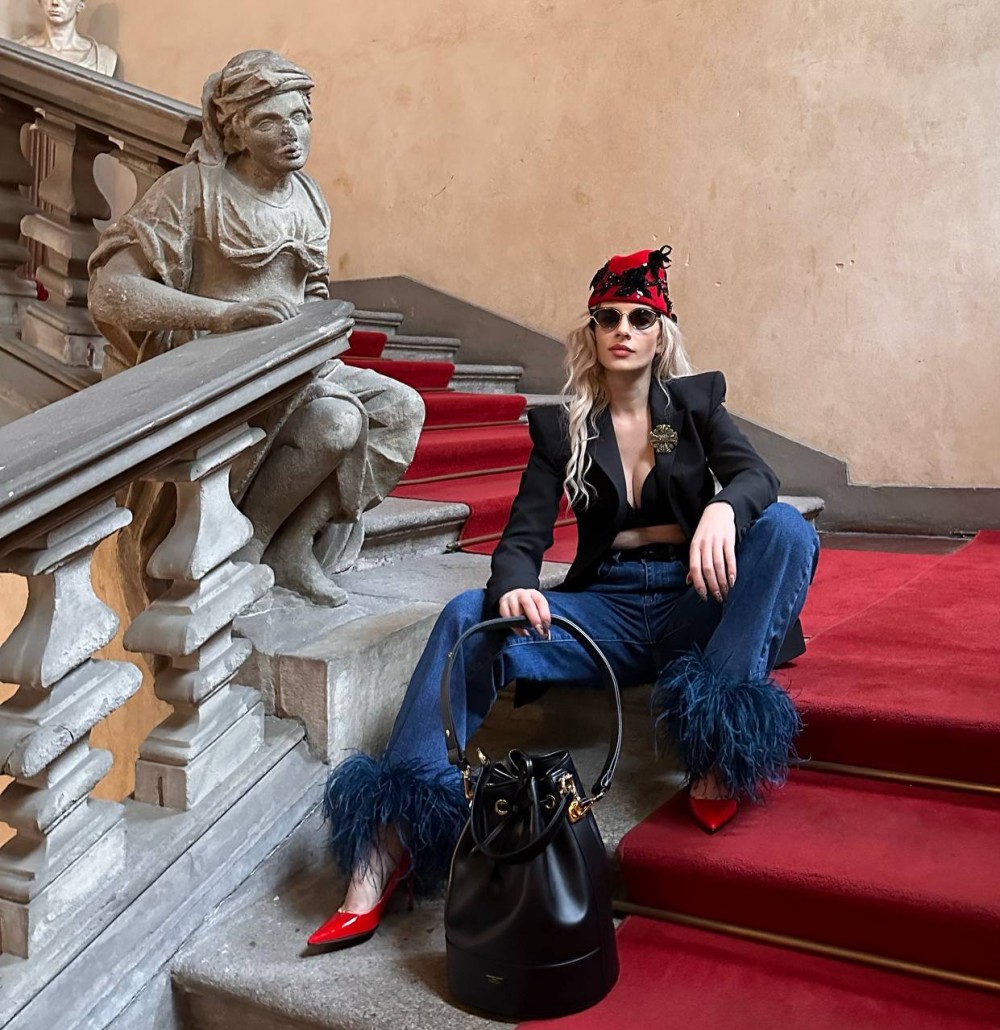 Lilia Fisher presented her Four Season 'chapeau' collection during Milan Fashion Week, at the Diana Majestic Hotel in the posh Porto Venezia 'quartiere'.
Lilia Fisher's Four Season Collection was her debut in Milan adding an additional layer to the importance of versatility abounding in her breakout collection. took millinery design to the top complementing the presentation of Spring and Summer apparel trends.

Fisher's Four Season Collection expresses the essence of the Spring/Summer Season and yet she truly has style that transcends dressing for the season. Here is a collection 'without borders'. Lilia Fisher pieces seamlessly accessorize a day on the slopes at a Swiss Ski lodge, a beach cover on a sun-drenched Tulum getaway or serve as a perfect statement for a stroll on Paris' Rue Saint Honore. Called "charming" and "sophisticated", Lilia Fisher hats add versatility that elevates any outfit to become a unique and personalized fashion statement.
Photo: Michael Ivory Photography
She ply's her medium with traditional, all-natural materials that include, but are not limited to, sumptuous silk, organic cotton, upcycled feathers, supple straw and hand loomed wool. Her one-of-a-kind signature statements also include rhinestones, vintage veils, hand crafted notions and kicky accoutrements.
Fisher loves to play with shapes and materials making her hats one part sculpture and one part utility.

"I am courageous and bold when designing. My passion is to reinvent, contemporize and bring the hat back as an essential item in the fashion lexicon," says Fisher."
— Lilia Fisher, Couture - Ready to Wear Milliner
All Lilia Fisher's hats are created by her own design blueprints with the use of the best quality fabrics and materials from Italy, France, and the USA. Each hat can be ordered in customized shape, color, design, and personalized decoration. Paying special attention to the desires and tastes of each client, the designer also creates made-to-order headpieces that are hand tooled with unrivaled delicacy and precision of craft.

What sets Lilia apart from the more pedestrian designers is her uncanny ability to engage and immerse her customers in what she calls "transformer" pieces. Our hats can be transformed by the owner of the hat. Who can forget Build-A-Bear Workshops ™? A casual hat worn on a café terrace in the morning can morph into a couture headdress by adding an well placed embellishment. One day could be a semi-precious jewel or a gilded chin strap or alluring veil where day wear seamlessly segues into a perfect pitch night out. The expression 'own it' takes on a whole new meaning with Lilia Fisher immersive designs.

"A new wave of luxury milliners are trending this season", according to Celia Evans of Planet Fashion TV and Founder of New York Sustainable Fashion Week and Co-Producer of Monaco Fashion Week.
Lilia Fisher presented her creations in Milano for the first time. Due to this she was especially fierce in advancing diversity, durability, and ease of wear in this collection, where today's trends are destined to become tomorrow's classics. The hallmarks of this collection are: vibrancy, color, uniqueness and boldness all fashioned with elegant restraint, it's the first impression one never forgets.